Now: 1701966314 - December 07, 2023, 16:25:14 (GMT)
Start: 1641790800 - January 10, 2022, 05:00:00 (GMT)
End: 1672462800 - December 31, 2022, 05:00:00 (GMT)

Now: 1701966314 - December 07, 2023, 16:25:14 (GMT)
Start: 1697515200 - October 17, 2023, 04:00:00 (GMT)
End: 1700719200 - November 23, 2023, 06:00:00 (GMT)

Now: 1701966314 - December 07, 2023, 16:25:14 (GMT)
Start: 1699419660 - November 08, 2023, 05:01:00 (GMT)
End: 1704085140 - January 01, 2024, 04:59:00 (GMT)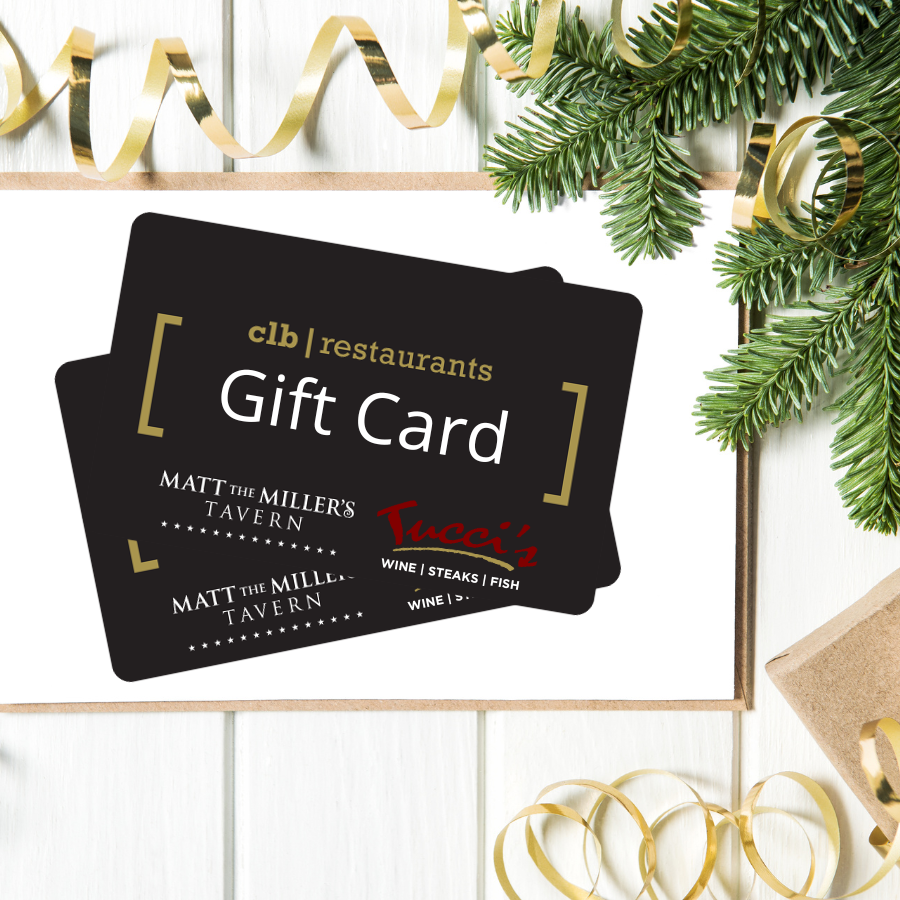 It's Time for a Bonus Gift Card Reward!
Treat Yourself to a $20 Reward
Guess what's back? Our holiday bonus is making a grand return on 11/24/2023!
Get a $20 reward when you grab $100 in gift cards. But don't wait, it's like a special treat that needs to be used by 2/13/2024. On Black Friday, you will get a $40 reward!
Offering an
upscale tavern restaurant
atmosphere…
…Matt the Miller's features a chef-driven menu of tavern favorites with a unique twist.  We offer the finest and freshest ingredients available, made-to-order by our culinary team. In addition to offering a comfortable restaurant atmosphere and delicious food, we are passionate about beer offering a constantly rotating inventory of craft, draft and local beer.